Chenelle Covin, M.A.
Experienced Communications Professional
Chenelle Covin holds a Bachelor of Science degree with honors in Business Administration and Master of Arts in Corporate and Public Communication, both obtained at Monmouth University.  While at Monmouth University, Chenelle received the Mullaney Entrepreneurial Award for her contributions to the communications field by creating positive narratives about people of color and other marginalized communities through digital media platforms. Chenelle prides herself on being an experienced communications professional, committed to sustaining positive relationships within the community, writing thought-provoking stories, and helping brands enhance their digital presence.
During Chenelle's undergraduate studies, Chenelle was the president of the college division NAACP at Monmouth University, co-host of Real Talk, Real Issues, Real People radio show on WMCX radio, and served on the board of NABFE (National Association of Black Female Entrepreneurs). Chenelle and Unheard Voices was also the recipient of the 2010 Asbury Park-Neptune NAACP Unsung Hero Award for her community work aligned with media communications. Chenelle is also a writer working on her first memoir and co-authoring a book. Most recently, Chenelle became a contributor for The Huffington Post where she shares informative stories about life issues. Her articles are published on various other media publications.
Ms. Covin accomplished her first successful entrepernurial endeavor by launching Chenelle Designs shortly after graduating high school. At the time, the 17-year-old budding entrepreneur applied her computer science skills, that she mastered with no formal training, to create a web development company that allowed her to work on projects with the likes of American Idol, celebrity book author Larry Wilson Jr, musicians, and various organizations.
But computer science is not only Chenelle's forte.
Shortly after graphic & web designing, Chenelle began to focus on branding, media relations, and publishing. Through Chenelle's contributions, she has worked as a digital content producer for Dirty Laundry a sitcom-like web series, developed documentaries,  successfully helped enhance brands,  produced thought provoking content that was featured on several mainstream media outlets, and developed a communications internship program that ran at the Adam "Bucky" James Community Center in Long Branch, NJ from the years 2013-2015 under the direction of Theodore Drakeford. During her time being the coordinator of the communications internship program, Chenelle executive produced an online tv show called UV Live TV Show and held Unheard Voices first talent showcase at the center.
Currently, Ms. Covin serves as the Editor-in-Chief/Communications Manager of Unheard Voices Magazine, an award-winning online magazine known as the authoritative voice of the voiceless. The publication is setting its path as the who's who in urban media by its thought provoking stories on social issues, LGBT issues,  and race relations; while also creating a positive image on people of color and formulating strategic partnerships. With Unheard Voices, Chenelle has helped the publication grow as a recognized urban online publication and community organization; most notably forming a partnership with Dr. Martin Luther King Jr. Middle School (formerly Asbury Park Middle School), to create positive narratives about the Asbury Park students and the community.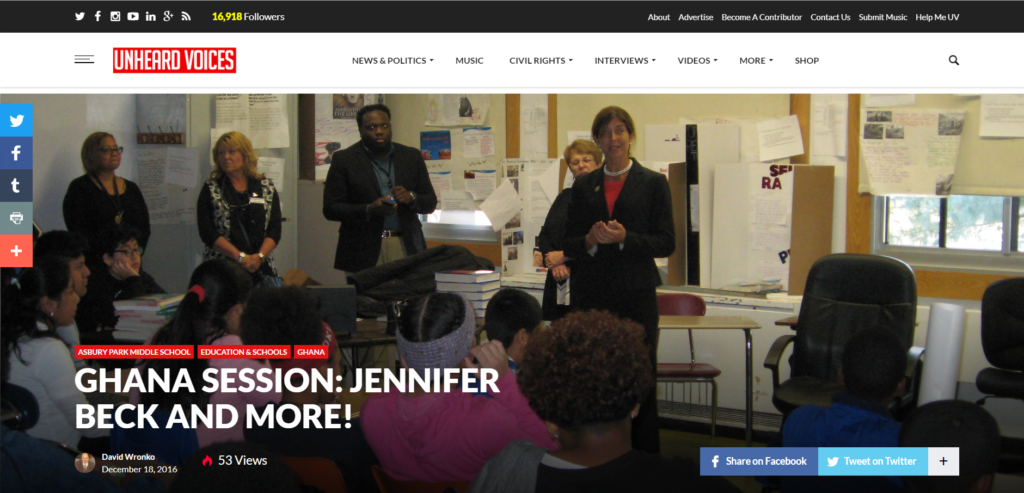 In addition to news, Unheard Voices also functions as a music website highlighting upcoming talent with a site called (Unheard Underground). Through Chenelle's contributions, the division has formed partnerships with record labels, pr firms, showcases, and one of the biggest music platforms Reverbnation.
Chenelle's ultimate goal is to serve the community in any way she can with her knowledge and expertise in communications, digital marketing, social media, computer science, and entertainment.
Chenelle is very active in her community.  She has an unwavering commitment to giving back to a community that has helped shaped and mold her into the woman she is today.
Ms. Covin is available for booking for speaking engagements, television, radio, and publication interviews.
For more information please email : contact@chenellecovin.com